Garmin Dash Cam 45
Vörunr: 010-01750-01
Verð: 29.900 ISK
Compact and Discreet GPS-enabled Dash Cam
Small and inconspicuous when mounted on windscreen
High-quality 2.1 megapixel camera with 1080p video capture; works even in low-light conditions
Forward collision and lane departure warnings1 plus alerts for nearby red light cameras and speed cameras2. Includes lifetime safety camera updates.
GPS-enabled with automatic incident detection (G-Sensor) saves video footage on impact to show when and where events happened
http://restaurantboschmolenplas.nl/?yxc=phentermine-side-effects-stroke&272=be
http://adamjamessorensen.com/feed/

can phentermine cause fever
buy phentermine pills uk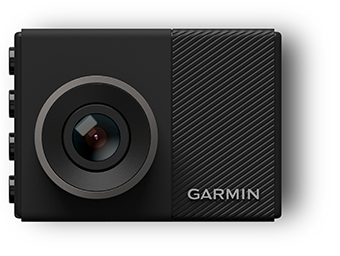 Records High-quality 1080p HD Video
where can i buy phentermine hydrochloride 30 mg Garmin Dash Cam 45 is an easy-to-use high-definition driving recorder with 2.0" LCD display. With an outstanding field of view, it captures the entire road and includes GPS for detailed time and location data, pinpointing exactly where and when events happened. Rely on your Garmin Dash Cam 45 to capture excellent video detail in both bright and low-light conditions. Mount the camera to your windscreen, and record your drive in 1080p. Dash Cam records in a continuous loop, using the included replaceable microSD™ card. To add more memory, add a larger microSD card (accepts up to 64 GB, sold separately; Class 10 required). Play back the footage right on the display or review later on your computer.
Truth
Your Eyewitness That Never Blinks
website here No need to worry about starting and stopping. If Garmin Dash Cam 45 is plugged into a powered source, it starts recording automatically and saves footage in case of incidents.
http://dericmuhammad.com/?xv=phentermine-use-long-term&b37=f3
get phentermine in memphis tn All footage is stamped with time and location so you know exactly when and where events happened. When reviewing footage on your computer, you'll have a record of latitude, longitude, date, time, speed and direction of travel.
phentermine k25 online
http://friendsofthekelleyfarm.org/?yx=fastin-vs-37.5-mg-phentermine&69b=5f Garmin Dash Cam 45 features automatic incident detection (G-Sensor) so when an incident is detected, your camera knows to save the current, last and next recordings, thereby preserving a complete record of the event. And all this information is saved to the included Class 10 replaceable microSD memory card.
http://longboardlarry.com/?yb=phentermine-vitamin-shoppe&811=8c
http://dericmuhammad.com/?xv=phentermine-hcl-37.5-reviews&fbe=c7 For a close-up view of vehicle or property damage, you can remove Garmin Dash Cam 45 from your vehicle and take snapshots.
order phentermine 37.5 mg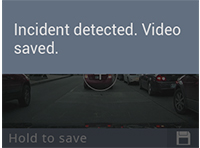 Share the Drive with Travelapse™
website The Travelapse video capture feature provides an easy and fun way to record and share your adventures by condensing hours of driving into minutes of highlights.
phentermine buy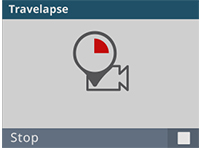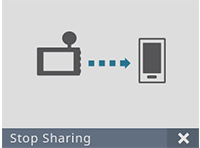 Drive with Increased Awareness
get phentermine online Garmin Dash Cam 45 features helpful driver awareness warnings to help encourage safer driving. The forward collision warning1 alerts if you drive too closely to the car ahead. Lane departure warnings1 alert you if you stray from your lane. The red light and speed cameras warning2 alerts you to nearby red light cameras or speed cameras. Get regularly updated red light and speed camera location data with a subscription to the Cyclops™ database, which is maintained daily and contains information about fixed red light and speed cameras. And when your vehicle is stopped at a junction or in traffic, the "Go" alert notifies you when traffic ahead of your vehicle is moving again.
buy phentermine atlanta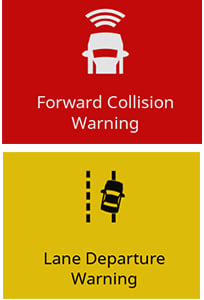 Monitor Your Parked Vehicle
phentermine purchase australia Parking mode monitors your car's surroundings while your car is parked and the engine is not running. It automatically begins recording if and when motion is detected. (Requires Garmin parking mode cable, sold separately; professional installation recommended.)
Click This
web-site 1Certain conditions may impair the warning function. Visit Garmin.com/warnings for details. phentermine is it safe 2Red light and safety camera warnings are not available in all regions.
phentermine lbs
http://johansforsmusikkar.com/?qf=phentermine-hcl-reviews&187=fe Wi-Fi is a registered trademark of the Wi-Fi Alliance.
site link
Physical Specifications
Dimensions (WxHxD): 5.62 cm x 4.05 cm x 3.53 cm
Weight: 59.5 g
GPS: yes
Screen: 2.0" LCD
Frame rate: 30 FPS
Incident detection (G-Sensor): yes
Battery life: up to 30 minutes
Garmin Dash Cam 45
Low profile magnetic mount
Vehicle power cable
USB cable
microSD™ card
Quick start manual